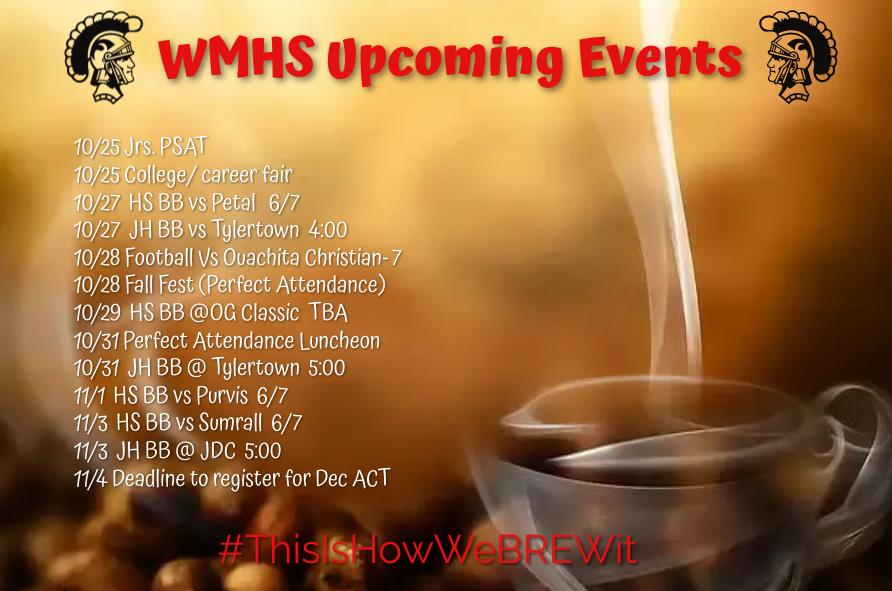 This is how we BREW it!
Striving for Brilliance and Resilience Every day at West!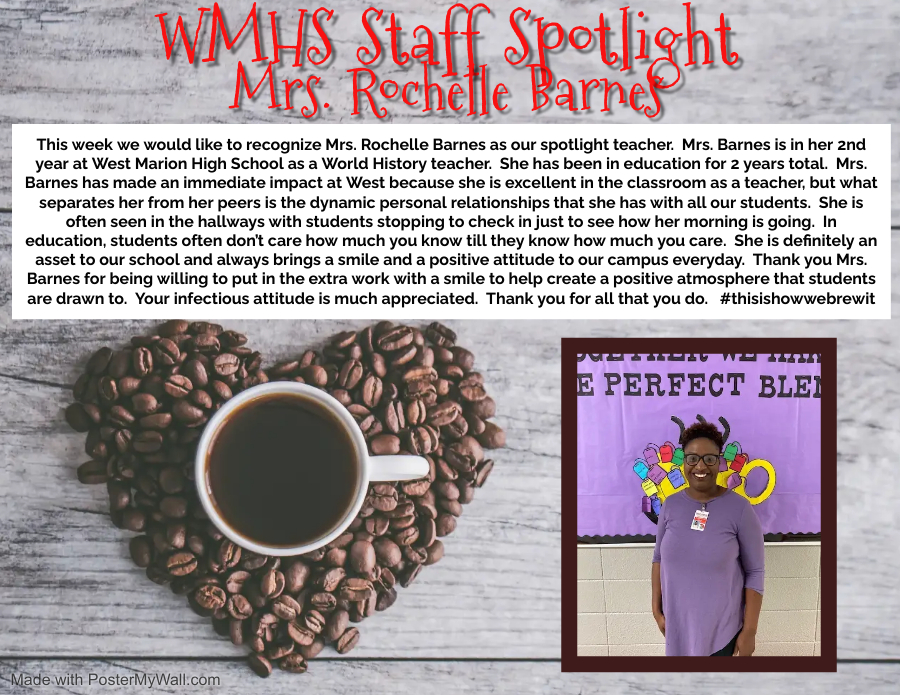 We all know success always starts with a plan! Jumpstart Test Prep, an official partner endorsed by the MHSAA, has introduced an innovative tool. This resource is free to all MHSAA schools and parents, and it enables ACT goal setting based on prior performance to show how easily improvement can be achieved on such an important test.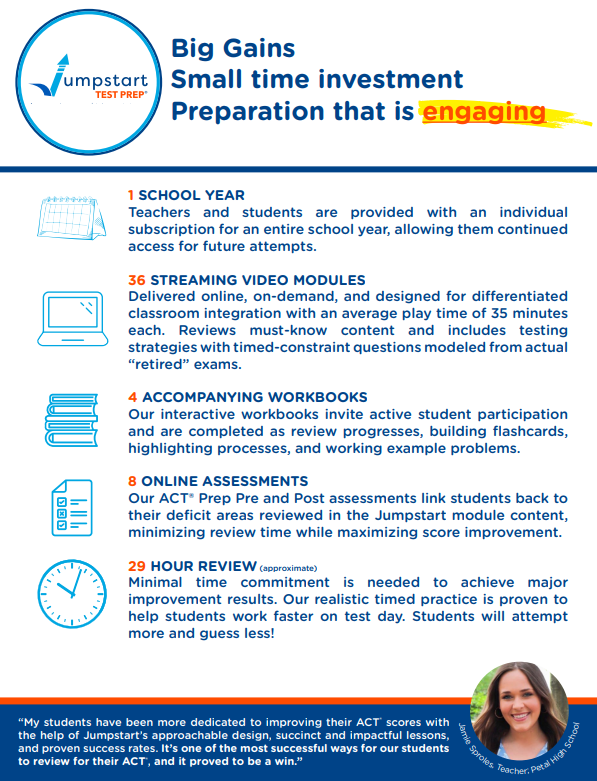 MISSION: It is the mission of West Marion High School to provide students with educational opportunities that will ensure success by creating a community of empowered, lifelong learners.